Serving Pets and Their Owners in Greater Golden, CO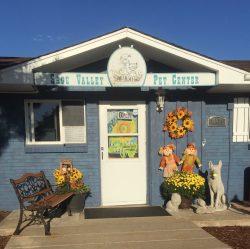 Sage Valley Pet Center offers top-level boarding and grooming services for dogs and cats. We treat every pet (and their owners) like family. Our staff brings more than 25 years of experience to your pet's care. We provide specialized boarding to meet all pet needs, from quiet areas for special needs dogs, a special section for the energetic canines, peaceful room away from the dogs for our kitty friends. Our boarding services provide passionate care while you're away, and our grooming services keep your pet looking and feeling their best.
Contact our friendly staff today at 303-279-6969 to schedule your next visit. You can also reach us with any questions through our quick form below. We look forward to meeting you and your furry friend!