All rates are per night. There are no pick-up or drop-off times that change the cost of boarding.
Please note the last boarding drop-off is 30 minutes prior to closing time. Contact us if you have any questions.
Dogs
| | |
| --- | --- |
| 0 to 30 pounds | $30.00 per night |
| 31 to 60 pounds | $33.00 per night |
| 61 to 90 pounds | $35.00 per night |
| 91 + pounds | $42.00 per night |
| Day Care | $25.00/Day (Includes Play/TLC Session) |
Cats
| | |
| --- | --- |
| Cats – All Sizes | $30.00 per night |
Medications
–All medications must be in current prescription bottle per Dept. of Agriculture regulations
Oral Medications
1 – 3 Prescriptions/Containers
$1.00 per night
4+ Prescriptions/Containers
$2.00 per night
Other Medications
1 – 3 Drops/Ointments
$2.00 per night
4+ Drops/Ointments
$3.00 per night
Additional Offerings
| | |
| --- | --- |
| Nail Clip | $15.00 |
| Nail Grinding | $20.00 |
| Tooth Brushing | $25.00 |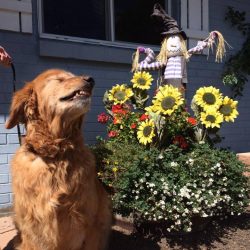 Grooming (While Boarding or Drop-Off Grooming):
Grooming is available seven days a week for dogs being boarded.
Drop-off grooming dogs require an appointment.
Rates vary by breed, size, condition of dog and service needed.
Give us a call at (303) 279-6969 for an appointment and a price quote.
BOARDING INFORMATION
What You Need To Know Before Boarding at Sage Valley Pet Center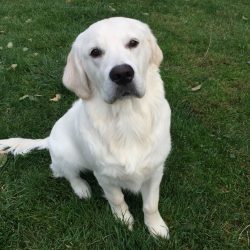 We need a New Boarding Form and reservation for each new dog or cat staying with us. You can fill them out at check-in or save time and fill one out online.
We need proof of up-to-date vaccinations: Rabies, Distemper and Bordetella (kennel cough). Cats require Rabies and the FRVCP vaccine. You can bring in a copy of their records or have the vet fax their records to us at (303) 279-6591.
Most people bring in their own dog food because it's easier on the dog's digestion not to switch foods. We do stock food, Fromm Gold brand, if you prefer to use ours.
We prefer to provide bedding for your dog. This ensures that they get a fresh and clean bed every night. We have comfy beds in every size and for every need.
You can bring in a couple of toys marked with the dog's name on them. We do not give dogs rawhides or similar raw or digestible bones due to choking hazards.
Feel free to bring in your furry child's special treats. We love to spoil them, so please let us know if we need to limit the quantity!
We are happy to give the dogs their medications for a nominal fee as stated above. The Agricultural Department requires that they are in the original prescription bottle with the dosage and the administering vet clinic.
PLAY TIMES/TLC SESSIONS
At Sage Valley Pet Center, we do not believe in having groups of dogs together during Play Times or TLC Sessions. We feel that there are too many risks involved for us to ensure their well-being. Sage Valley offers four separate 1,000+ sq. play areas for single dogs or families of dogs. All Play Sessions are attended by a member of our staff. We provide tennis balls and Frisbees for lots of exercise. If your dog just needs extra attention then we have TLC Sessions instead. This means your old or special needs dog gets walks in the shade with lots of pets and hugs.
Belly rubs, pets and treats are given in abundance during all of our Play or TLC Sessions!
TOURS
We love to give tours of Sage Valley Pet Center! We feel that it's important to see any place you will be leaving your precious furry child. We ask that you come in after 10 am and before 5 pm. Early and late in the day are heavy check-in times, and we want to have plenty of time to show you everything and answer all your questions.
OUR FACILITY
Sage Valley Pet Center is located in a peaceful country setting. Fairmount Park is right across the street, and dogs love to get walks there before and after they get picked up.
Our runs are spacious and provide dogs with the feeling of security. They are truly indoor/outdoor runs that give our furry guests plenty of room to stretch their legs and catch some sun. We also have extra-large suites for giant breeds or families of dogs. Multiple dogs can stay in the same run or each have their own run – whatever makes them happy. The runs are air conditioned in the summer and toasty warm during the winter.
The cats have their own room far away from all the dogs. It's spacious and has lots of windows for kitties to view all the birds and squirrels outside. It's peaceful and pleasant with the radio playing for them. We have two-room suites for single cats and three-room suites for multiple cats that would like to stay together!
THE ROUTINE
Dogs get fed twice a day at Sage Valley Pet Center. We feel it's better for their digestion and breaks up the day for them. They go outside at least six times a day. We always have the radio on for their enjoyment. During thunderstorms, we crank up the volume which helps greatly with thunder fear dogs. It works well for fireworks on holiday weekends. The furry kids have such a great time here that sometimes it takes a couple days after their stay for them to catch up on their beauty sleep!